A brand new company - MA Automotive Portugal – and a brand new plant at Valença
On November 6th, 2018, CLN Group, through its brand new company MA Automotive Portugal, has signed a preliminary purchase agreement with Naiting Promotora Immobiliaria e Constructora Civil Lda (Gruppo Inveco) for the purchase of the Valença do Minho industrial plant.
Besides the purchase of the real estate, the agreement offers a global restyling of the site, as far as architecture, technical and plant engineering are concerned. The revamp will be carried out by Naiting's technical team and will be completed in the first trimester of 2019.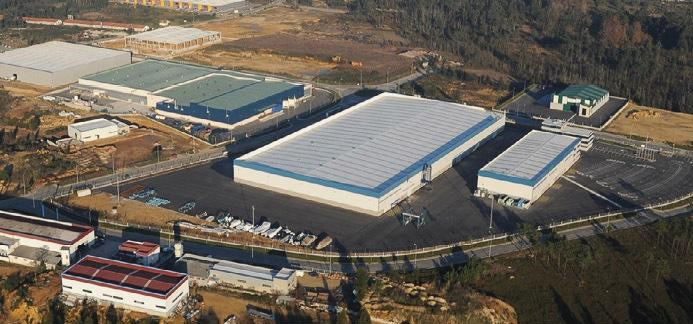 The Valença do Minho industrial site - ph. credits © Gruppo Inveco
The facility will be devoted to the manufacturing of roll formed parts and to the assembly of components. MA Automotive Portugal will mainly serve the Groupe PSA, supplying components to the PSA plants located in the Iberian peninsula. The supplied components will be targeted at the new Common Modular Platform (CMP) of Groupe PSA; the platform is dedicated to the manufacture of all compact city cars (B segment), entry-level and mid-range saloons and compact SUVs, from Peugeot, Citroën, DS, or Opel brands. It boasts great modularity and allows Groupe PSA to provide customers with a broad range of body styles, from city cars to SUVs.
MA Automotive Portugal's start of operations is foreseen in the second half of 2019.
For CLN Group and its MA Division, the brand new Portuguese plant represents a real step ahead in the internationalization process to reach a greater proximity to leading OEMs.
MA Automotive Portugal belongs to the MA Division of the CLN Group, specialized in the metal forming of components for the automotive industry.
You might be interested in