Our MA and MW Divisions were awarded at the FCA Supplier Performance Awarding Ceremony.
Our MA and MW Divisions were awarded at the Supplier Performance Awarding Ceremony organized by FCA on April 11th, 2018 at Torino Mirafiori Motor Village.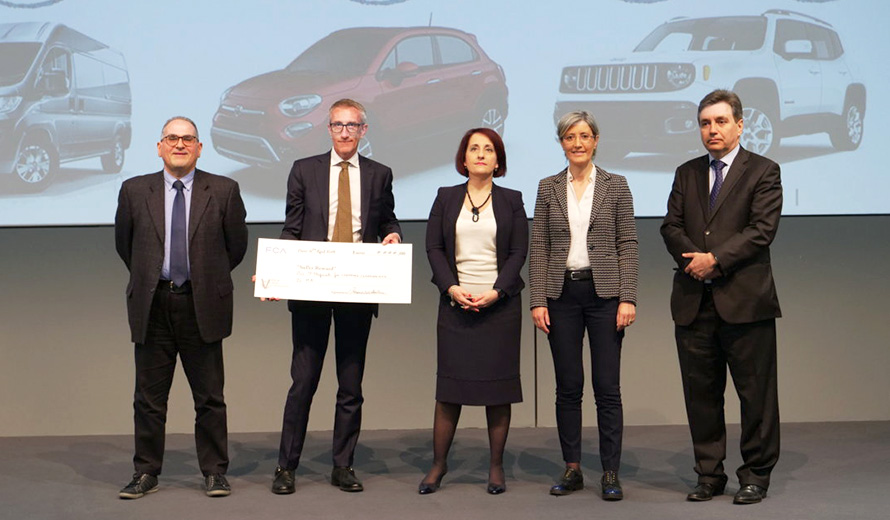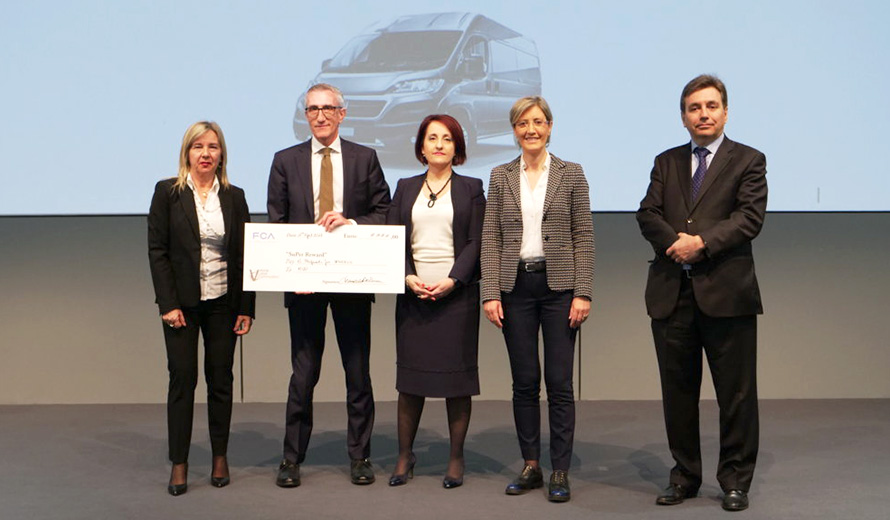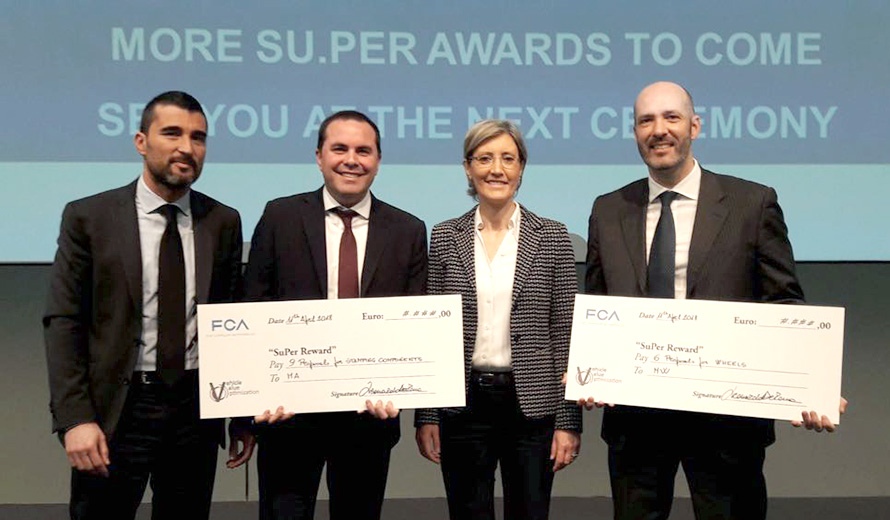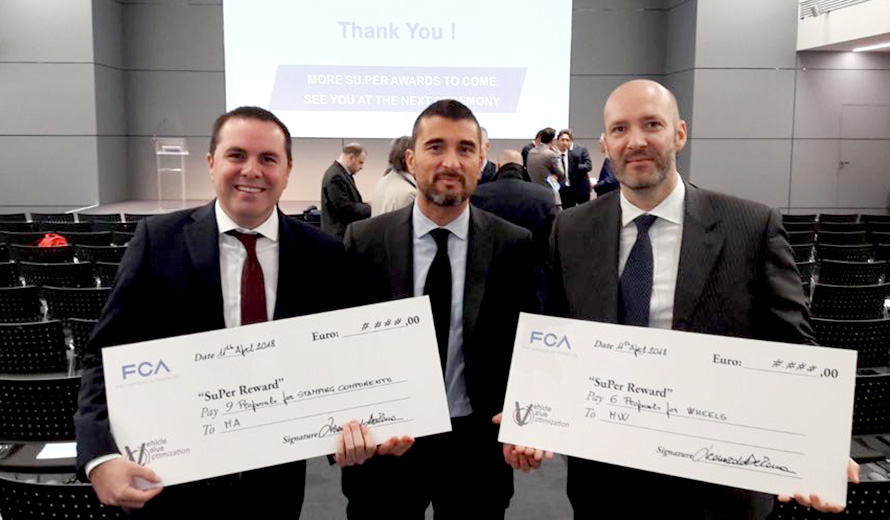 The above CLN Group divisions stood out among the most proactive suppliers involved in the Value Optimization process promoted by FCA.
The FCA EMEA Su.Per Program (Supplier Performance) aims to facilitate and increase Supplier's technical proposals, in order to improve the cost of products in current production. The Su.Per program applies to both FCA vehicle (Mass Market and Premium Brands) and FCA Powertrain.
A "Su.Per Proposal" is a Supplier's technical proposal, which final result is an overall reduction in the total cost of a component (or system) preserving the performance and the key characteristics of the component itself and/or the entire vehicle.
MA's nine awarded proposals refer to stamping components and type process optimization related to Jeep Renegade, Fiat 500X and Fiat Ducato vehicles.
While MW's six awarded proposals concern wheels type process optimization in relationship to Fiat Ducato.
Great teamwork!