Our experience on processes and materials allows us to develop "light" structural solutions with positive impacts on vehicle performance and sustainability.
Among the various MA proposals, we have carried out a study on hybrid structures made of high-strength steel combined with carbon with a thermoplastic matrix.
This solution get us a significant weight reduction with the same performances, compared to a structure made entirely of latest generation steel.
Equally important are the objectives achieved in terms of cycle times (not exceeding one minute), the full recyclability of the materials used and the temperature resistance of the cataphoresis processes.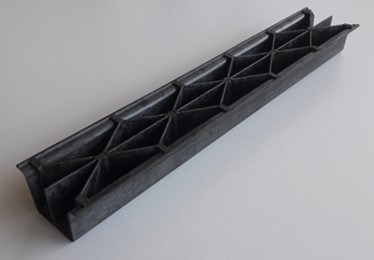 COMPARISON BETWEEN ADVANCED HIGH STRENGTH STEEL STRUCTURE and HYBRID STRUCTURE
AHSS (1000 MPa structure)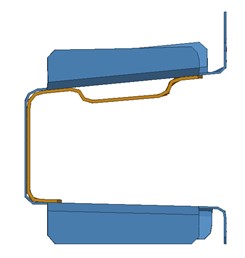 Hybrid structure (AHSS 1000 MPa + CFRP UD/PA6)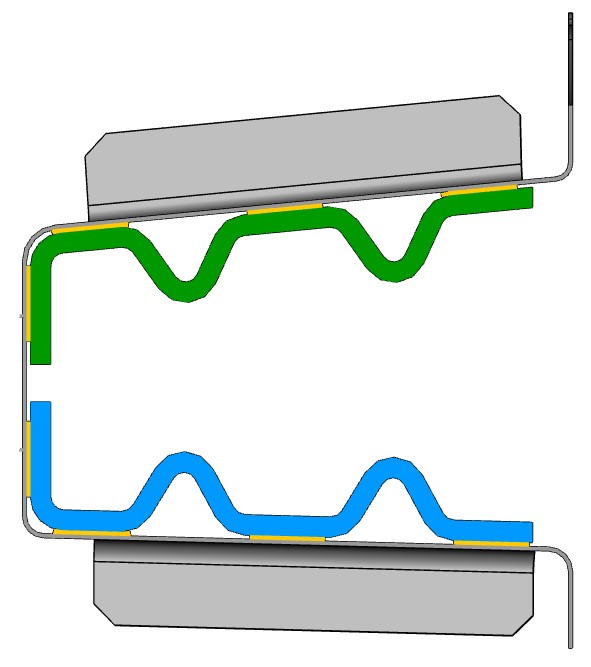 RESULTS and TARGETS ACHIEVED:
Similar structural performances of reference steel structure
Weight reduction 30% compared to AHSS structure (with margin for optimization).
Material Thermoplastic fully recyclable (CFRP UD/PA6)
Resistant to e-coating temperature
Press Cycle time for CFRP 60 sec
No impact on customer assembly line
DEVELOPMENT:
Card material for structural and stamping simulation available
PROCESS:
Tools and process parameters defined

Material characterization on specimen

Joining characterization on specimen

Test on prototype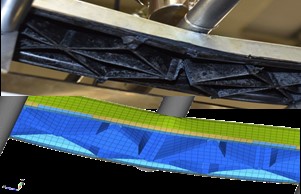 Virtual / Physical Correlation