MAB has just been nominated for 2 new business of stamping parts for the new customer Hyundai in Brazil.
Hyundai HB20 – After Sales
SOP Target => Apr.'21
32 references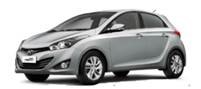 Hyundai SU2b – Side Door Inner Panels
SOP SU2b => Aug.'21
4 references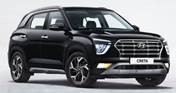 Hyundai plant is located in Piracicaba city (State of São Paulo) about 420 Km far from MAB plant.
Hyundai is the 4th best seller original equipment manufacturer (OEM) in Brazil, basically with 3 vehicles (HB20 Hatch, HB20 Sedan and SUV Creta), producing around 1.000 units/day.
This is the first time Hyundai outsource After Sales parts production. Also, MAB is the first stamping supplier out of Hyundai's supplier park in Piracicaba to produce series parts for a new program.
These 2 business represents a big achievement for brazilian team and a huge challenge to support the requested starting of production dates and new customer demands.
This is part of the strategy to add new Customer to the actual ones Stellantis, VW and Nissan.
The Yearly turnover is around EUR 1 M.