Delfo Polska, now MA Polska, awarded at FCA's Su.Per Awarding Ceremony.
Delfo Polska, now MA Polska, our Polish company within our MA Division, was awarded on July 28th at FCA's Su.Per Awarding Ceremony, which took place in CRF, the research centre in Orbassano, Italy.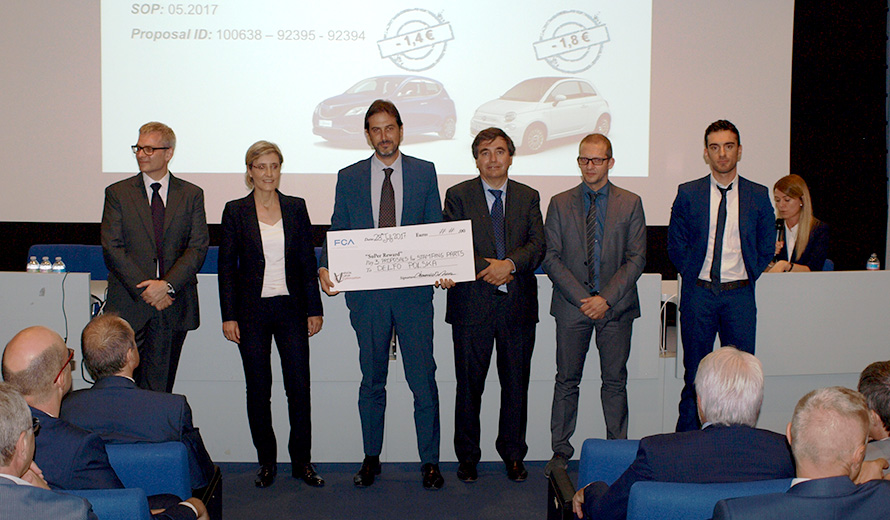 The Su.Per Awarding is an FCA programme addressed to suppliers to reward their proactivity in identifying cost reduction actions introduced for the parts supplied. The suppliers proposals, awarded by FCA at the official ceremonies, are adopted and executed both in terms of saving benefit and sharing.
Delfo Polska was awarded for three projects on process optimization related to stamping parts for Lancia Ypsilon and Fiat 500 vehicles.
The prize was given, among others, by Leonardo de Toma (Value Optimization), Monica Genovese (Head of FCA Purchasing - Emea Region) and Luca Scaranello (buyer) to our sales managers, Paolo Bartoli and Andrea Lequio. This result demonstrates how good team work always leads to success.